I thought you might enjoy seeing a tablescape designed by my daughter, Anna. She has a unique flare for combining traditional with modern designs.
The eclectic candlesticks in this arrangement are a perfect example. The two large brass candlesticks are antiques--made from a traditional material in a classic form.
However, the matte black candlesticks, although traditional in form, are fabricated of an unexpected material--bisque.
Made by Klein Reid
Then Anna added a third type of candlesticks--miniature, midcentury brass candlesticks by Danish master designer Jens Quistgaard (1919-2008), for Dansk Designs.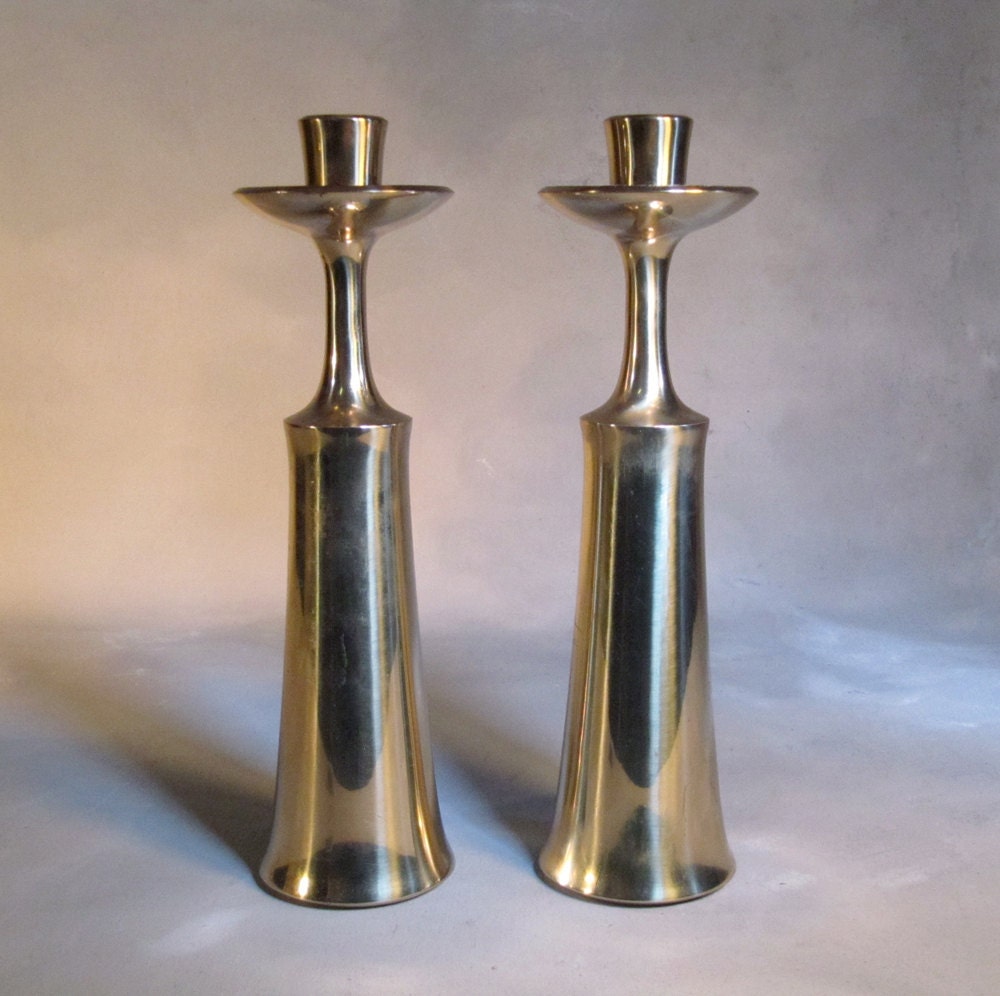 But the most unusual elements in Anna's tablescape are the three foldable stars. In 1965, John Kosticks made these models as examples of mathematical concepts. He describes them as "mathematical truths you can hold in your hand." Kosticks fabricates the bronze stars in Massachusetts. Much to his delight, they were chosen this year by Elle Decor as one of their favorite gift ideas for the holidays.
I could never have conjured up this arrangement, but it is captivating! Well done, Anna!