Lavender and green look lovely together.
Artists agree.
Lavender and Green Arthur Wesley Dow, 1912, Dayton Art Institute
The good Lord does a particularly amazing job of combining the two colors.
http://greenandchewy.blogspot.com
After the long-cold, wet winter, the crocuses in my garden are trying their best to please me with their purple hues against the still muted-green grass.
Almost universally, the combination strikes a pleasing cord. Little girls certainly love the combination.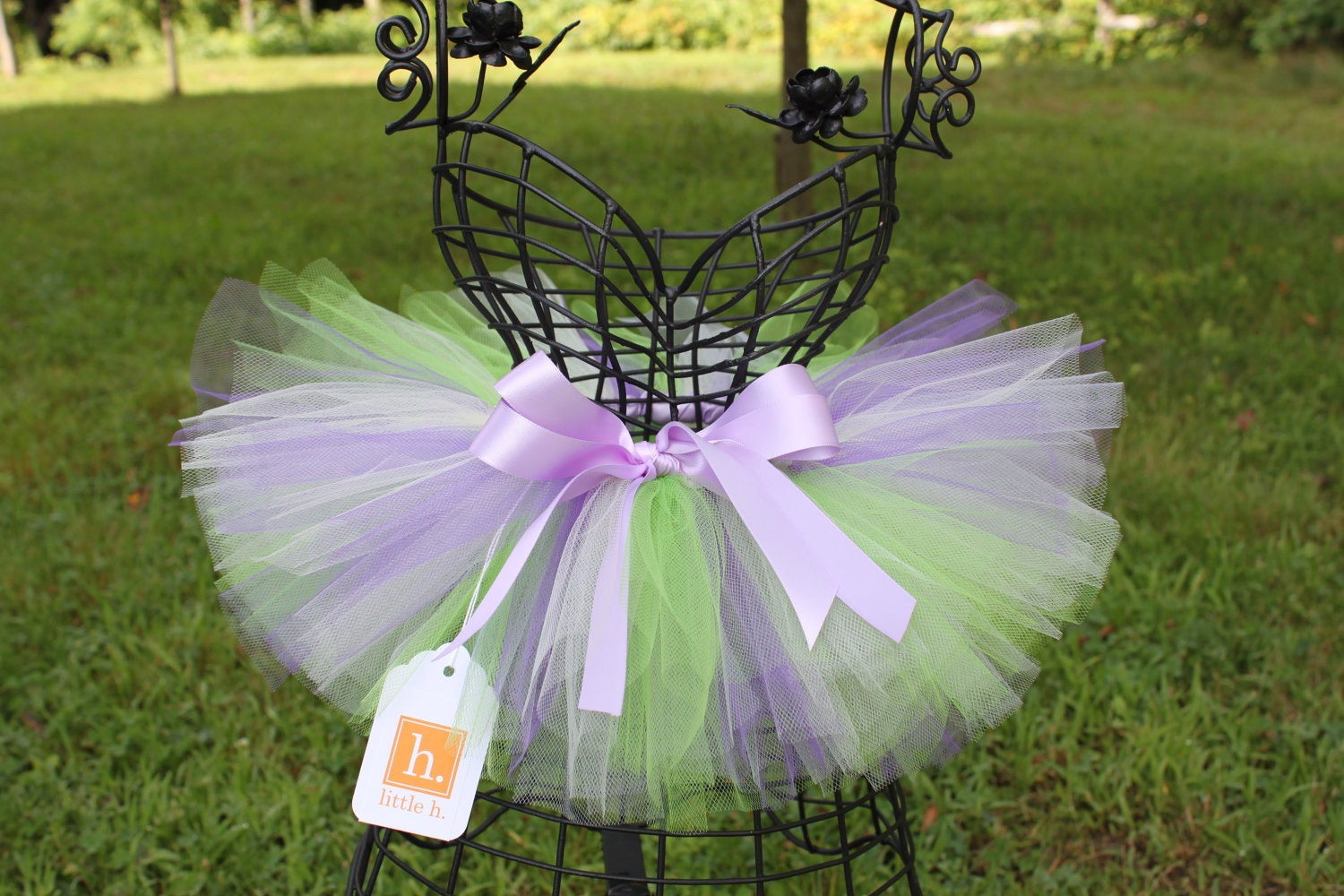 However, in design to avoid a "princess" effect, I would advise going long on the green and short on the lavender. Here are two photos of interior designs where the combination is pleasing. In the first photo, neutrals predominate with the green accents in about a 4 to 1 ratio with the lavender.
http://materialgirlsblog.com/newyork

One of the authors of Material Girls blog, Rebecca Soskin says, "The bones of the room are rather neutral but the pops of lavender and lime green give it that special edge."
This nursery chair and lavender pillows illustrates the same proportions.
Caitlin Creer Interiors
Nobody combines lavender and green better than Phoebe Howard. She chooses a neutral background interrupted by one of the many shades of green, then accents with a lovely lavender canvas.
Phoebe Howard
In this intimate table setting she arranged, guests would focus on the smokey-green landscape, appreciating it more because of the lavender counterpoint.
Phoebe Howard
These are two of my all-time favorite images of Phoebe's work. In each case, the lavender with the mellow green is pitch perfect.
Maybe this combination is why I enjoy my a mid afternoon cup of tea out of this particular cup. Care to join me?